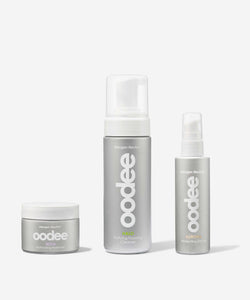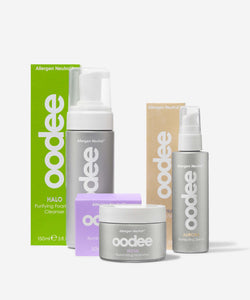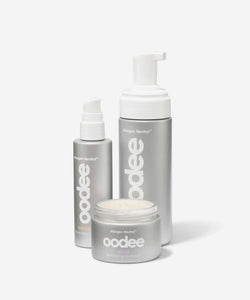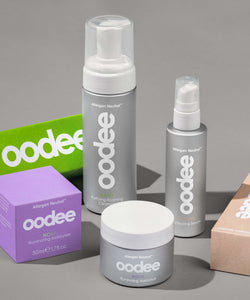 (value £144.00)
Meet your complete Allergen Neutral™ skincare routine, scientifically formulated for phenomenal skin in just one week. All products are full size.
Oodee has zero tolerance for potential skin triggers. That's why our Allergen Neutral™ formulas exclude 14 food and 26 fragrance allergens, and are boosted with our multivitamin powershot: DermaRDE+™ instead.
OUR PROMISE: Phenomenal skin in just one week – or a full refund of your purchase (that's how sure we are).